In 2001, Hartpury Heritage Trust surveyed the milestones on roads running through the local parishes, and a booklet with photographs and details of the stones was published – available from Publications.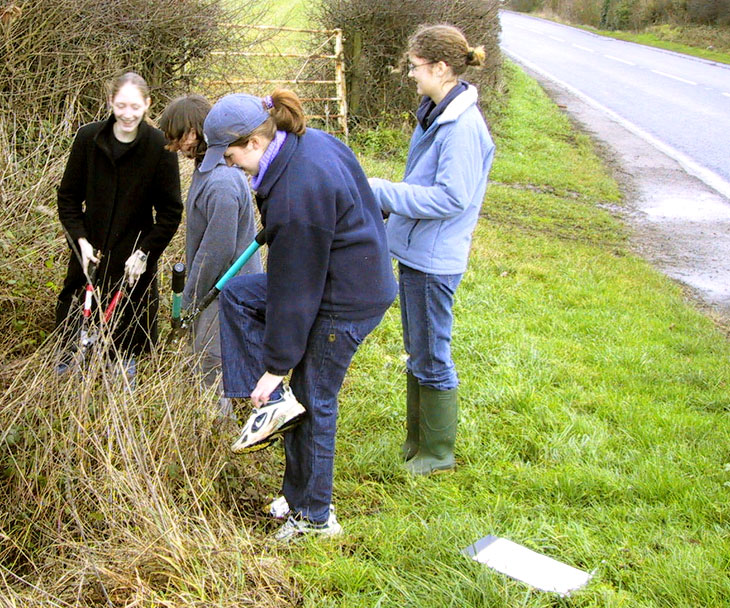 Four routes were covered – Gloucester to Ledbury, Gloucester to Upton-on -Severn, Gloucester to Ledbury via Newent, Gloucester to Ross. These all form part of all major routes of Gloucester to Worcester and Gloucester to Hereford. The routes contained three types of marker: stone, stone with metal plates, and triangular metal posts.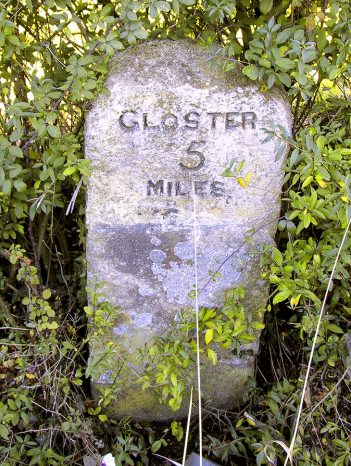 All stones were measured and photographed and their location recorded by map reference and plan. Many were found to be inaccurately marked on the Ordnance Survey map of the area – some that were marked no longer existed and a few were found that were not previously recorded.
Some had additional marks, such as a trig point. Other marks were photographed and recorded, even if their meaning was not immediately apparent. Foundry marks were often found on iron mileposts, and damage was noted, as well as earlier repairs.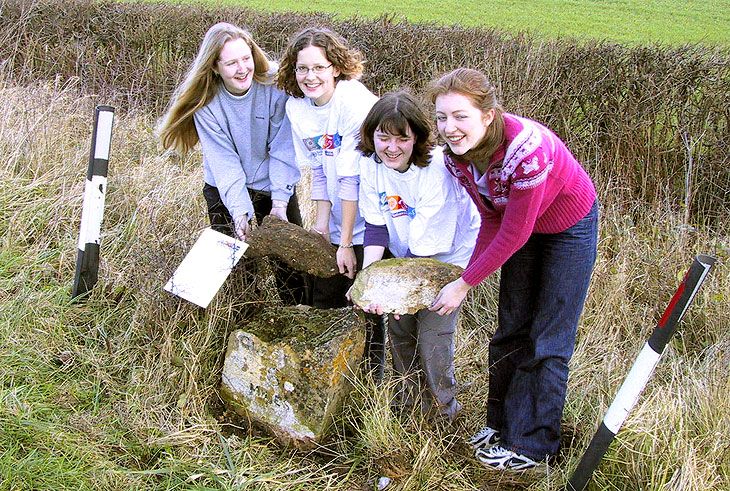 A milestone in Corse (B4211, Gloster 6 miles), was found to have been uprooted. The County Council soon re-erected it when this was drawn to their attention. Hartpury Heritage Trust, arranged the restoration of another on the A417 in Corse, (Corse Church Lane, Gloster 6 miles).  In 2016, Corse village carried out further work which raised it on a plinth, so easier for verge cutters to avoid.