In 1991 Charles Martell conceived the idea of establishing a collection of perry pears. Farms across the three counties of Gloucestershire, Herefordshire and Worcestershire were scoured for the old varieties. 59 had been rediscovered and planted around the Three Counties Agricultural Society showground at Malvern by 1998.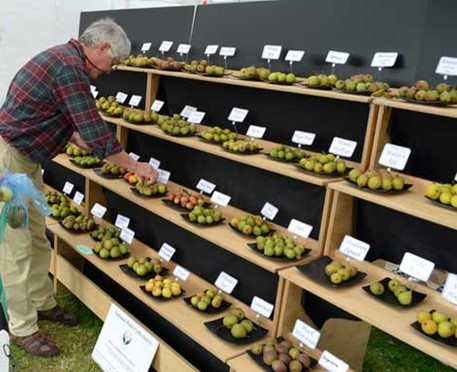 In 1999 a new collection was started by Jim Chapman in Hartpury to replicate and extend the Malvern collection. In 2003 he gave 25 acres to Hartpury Heritage Trust to build an Orchard Centre surrounded by orchards containing the collection. It was built in 2008 and the first training course was held in September, although it was not opened officially until May 2009 by the Lord Lieutenant of Gloucestershire, Henry Elwes. The National Perry Pear Centre as it became, was established to conserve a genetic resource for the nation.
In addition to the orchards, over the next few years a wetland nature reserve was created and by 2008 the Orchard Centre had been built. The first training course, run by Peter Mitchell's Cider Academy, was held there in September 2008.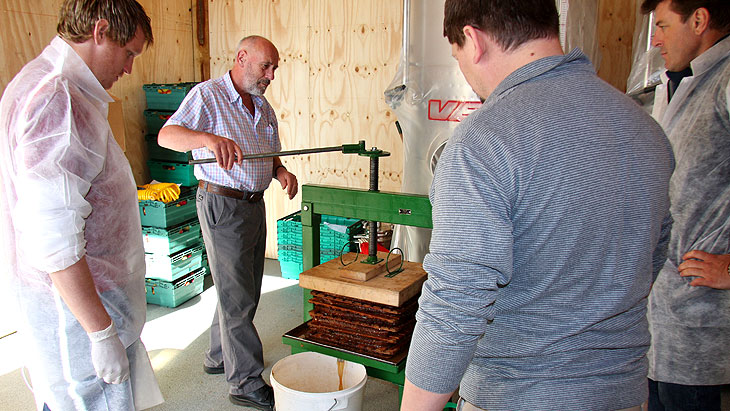 In 2015 the Centre was extended to include a library and office space. By then the perry pear collection had increased to 105 distinct varieties. To improve bio-security, it was decided to spread the collection between the sites and in 2016 the Malvern collection was enlarged to 75. By way of comparison the National Fruit Collection at Brogdale includes only 20 perry pear varieties.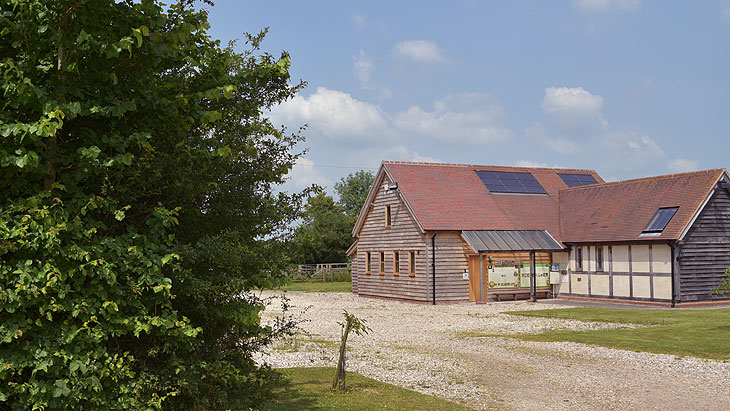 Hartpury Heritage Trust, the charity which owns the Centre and manages the National Perry Pear Collection, is a small village charity. Other than Natural England's Countryside Stewardship funding it receives no financial support for its activities. Donations for its work are always welcome – see Donate.