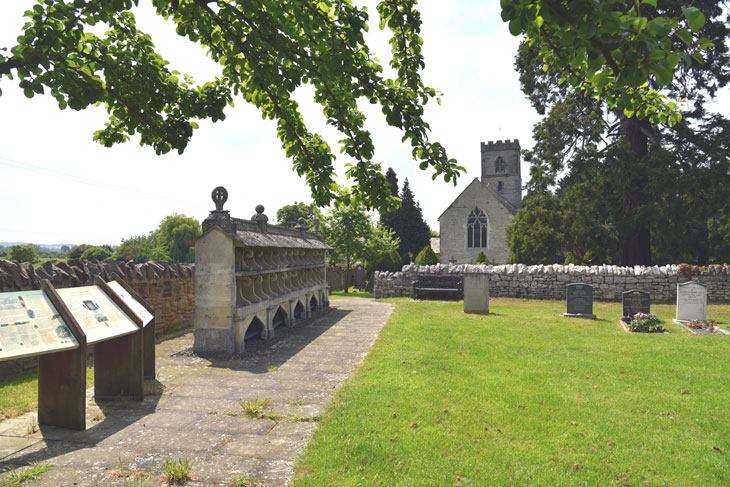 This wonderful and unique listed building can be seen at the east end of the churchyard of Hartpury Church.
It was moved here in 2002 from Hartpury College by Hartpury Heritage Trust, and fully restored.
This highly decorative and extraordinary building could accommodate at least 28 working skeps (840,000 bees!) with storage for more spare skeps beneath.  It measures 7.3m and is 2.4m high.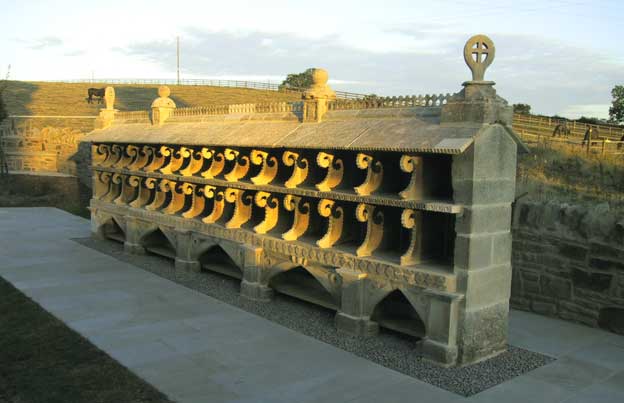 There are visitor display boards alongside it, and a donations box in the wall by the gate – all donations will go towards its upkeep.
For more information on the history and renovation see Bee Shelter.