In 1957 the Bee Shelter was discovered by the International Bee Research Association (IBRA) in the garden of Nailsworth police station in Gloucestershire, which in 1968, was scheduled for redevelopment.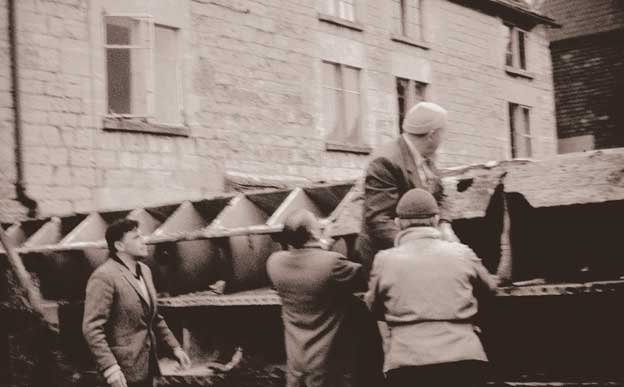 The Chief Constable at the time asked that the Bee Shelter should not be destroyed, so volunteers from Gloucestershire Beekeeping Association dismantled and moved it to a new site in the grounds of Hartpury Farm Institute (now Hartpury College).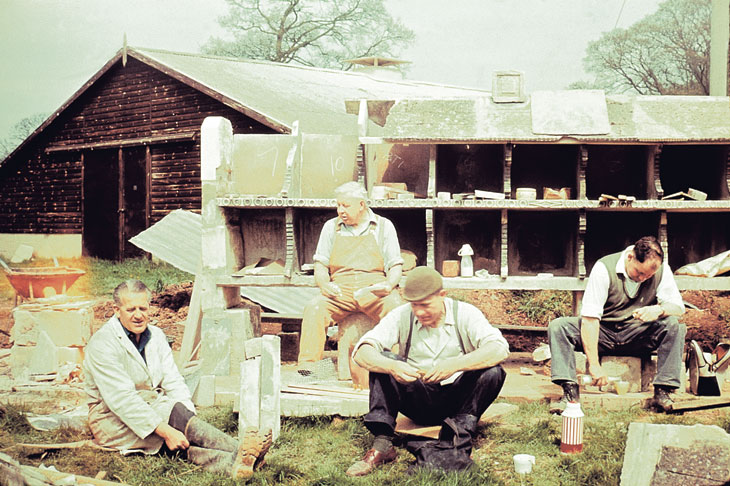 Over the years, due to the expansion of the college, the site become unsuitable and the Bee Shelter foundations were also proving inadequate. Large structural cracks had appeared and decorative elements had broken off. The Bee Shelter was considered 'at risk' and Hartpury Heritage Trust was asked to save it.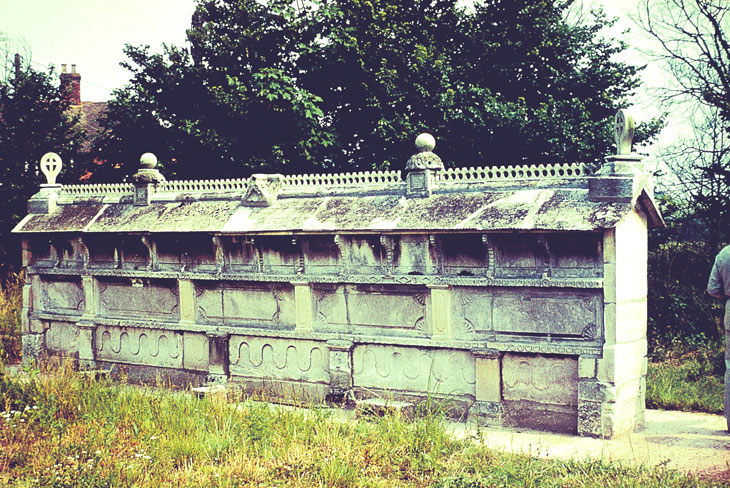 It is rare to be able to relocate a listed building, but as it had been moved on at least one previous occasion, English Heritage agreed that this could again be considered. Listed Building consent was granted and a new site, in Hartpury's churchyard, agreed. The Trust wanted the restoration to use stone from the original quarries. Weatherstone from Minchinhampton Common was available from local reclamation yards, and sufficient freestone from the abandoned underground workings at Balls Green quarry was obtained. The whole project cost £180,000.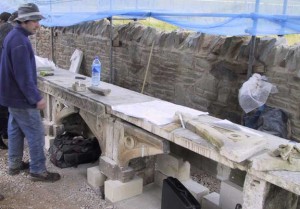 Specialist contractors Nimbus Conservation from Frome in Somerset, under the watchful eye of chartered surveyor and project manager Richard Basnett, dismantled the structure, photographing, recording and individually wrapping every piece ready for transporting to the churchyard. There, using early photographs of it when still in Nailsworth, the Shelter was reassembled in its original form, restoring the symmetry that had been lost in the move to Hartpury College.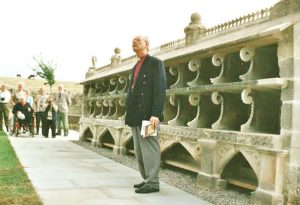 In September 2002 it was 'reopened' by Margaret, the widow of the late principal of Hartpury College, John Griffiths who had done so much to facilitate the original rescue. Many of those involved in the first move from Nailsworth, were able to join in the celebrations, together with the Chief Constable of Gloucestershire and the Bishop of Tewkesbury, who blessed and dedicated the restored building.