The most significant addition to the group of medieval buildings that surrounded the church was the construction in 1829 of a chapel attached to a wing of Hartpury Court. It was built for the Dominican nuns who fled to Hartpury during the French revolution. Account books for the period show that Robert Canning, the Lord of the Manor, erected the shell of the building and the nuns were then responsible for the internal fittings. A small cottage consisting of two rooms on the ground floor and two above, was built adjoining the chapel. The ground floor room to the north had a connecting door to the Chapel and was probably used as a vestry. The two rooms on the first floor were no doubt occupied by the nuns' priest.
When the nuns left, the court was let to tenant farmers. The Chapel was attached to the Gloucester Mission, and Mass was celebrated on Sunday once a month, and at the major festivals. The area under the gallery was converted by Maria Gordon-Canning, daughter of Robert, to a family pew with a stove. By 1883 Hartpury Court, the Abbot's old manor house had been demolished and a replacement farmhouse built, leaving the chapel quite detached. Services became very irregular, and its condition deteriorated after Maria died in 1887.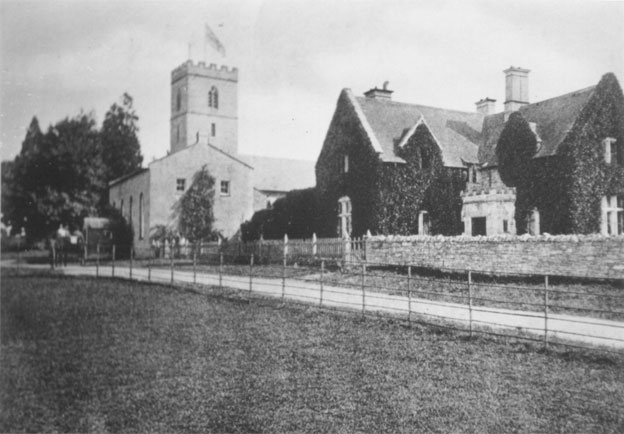 In 1934, the chapel was acquired and refurbished by Mrs. Gwynne-Holford, Maria's daughter. She added much of the ornate plasterwork, and fitted out the small Lady Chapel under the gallery. The lavish arrangements are shown in the two photographs taken when the Chapel was rededicated to St. Dominic by Fr. Bernard Delaney, O.P., Prior Provincial, on 1st January 1936. Gloucester priests were responsible for three masses in the Chapel each week, on Sunday, Tuesday and Friday.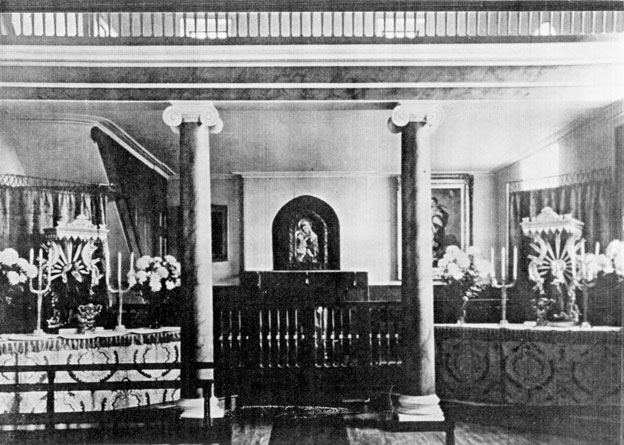 Exactly 100 years (September 1939) after the departure of the Dominicanesses, a community of nuns again found refuge in Hartpury, having been evacuated from their convent in Holloway, London, owing to the outbreak of World War 2. The Chapel ceased to be used for services in 1947, and in 1952 was sold for £150 to be used as a chicken deep-litter shed!