The chancel screen, of neo-Norman construction, was designed and constructed by Matthews & Company of Gloucester, influenced perhaps by the work of contemporary architects such as Sir Edwin Lutyens.  John Matthews established his furniture factory in High Orchard Street in 1895. The business only became a limited company in 1898, so this is a relatively early example of its work. The success of the company was largely due to the inventiveness and drive of the founder John Matthews. He principally designed items of furniture, many of which were patented or registered at the Patent Office, but rarely items of this size.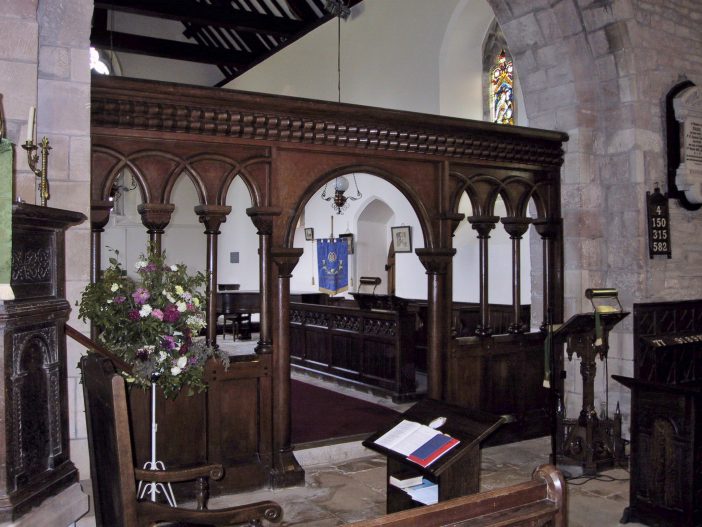 The screen itself bears a charmed life.
Installed without Diocesan consent in 1900, it was described in 1930 as a 'blot and quite out of place'.
Feelings ran high and in 1967 a faculty was granted for its removal, only to provoke a counter petition demanding its retention!
The incumbent of the time wisely decided to take no action and the screen is still with us, a memorial not merely to Rev. W.G.S. Addison, who was Vicar of Hartpury for 43 years, but also to a firm that has been described as Gloucester's premier furniture manufacturer.  (Hugh Conway-Jones in Gloucestershire Society for Industrial Archaeology Journal 2009).