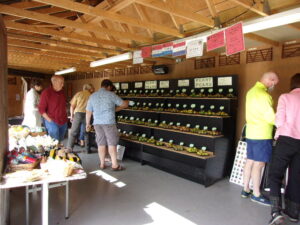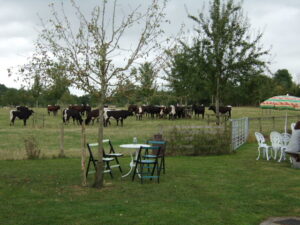 A great afternoon was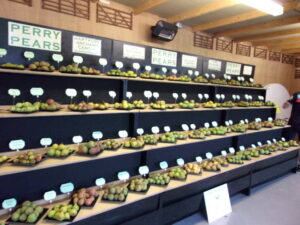 enjoyed by a lot of people on Sunday 19th Spetember.  About 40 folk took the opportunity of visiting the Water Mill in Hartpury by kind permission of Andrew Sleigh, and having tea in the Old Chapel Hall.
The Orchard Centre was busy especially over lunchtime with people enjoying the weather, the view, the Old Gloucester cattle, and the food – local produce ploughmans, and freshly made veggie pittas. And of course – the perry (and cider!) also added to the enjoyment!!!
There were 84 different perry pear varieties on display – not quite the world record. This still stands at 119!! Still a superb display. Quite a few perry pears were brought along for identification – some as far away as Wales!
So if you missed it — come along next year!! Watch this space, and the facebook page.